Juggle the Moon (aka) Skye
Pedigree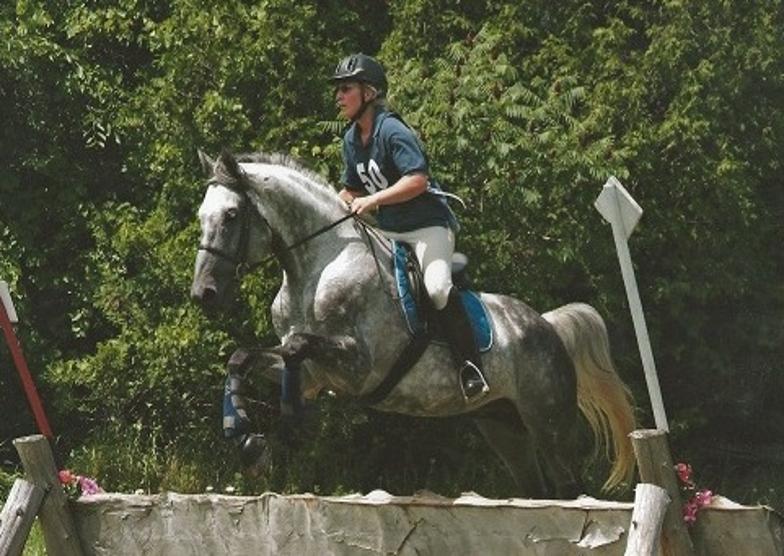 The following is Skye's pedigree, and introductions to various of his progenitors and members of his extended family. They exemplify some of the strengths and talent prevalent in the genetic lines of Skye's family, both his forebears and his offspring.
De Juggler La Soirée (with Skye by her side)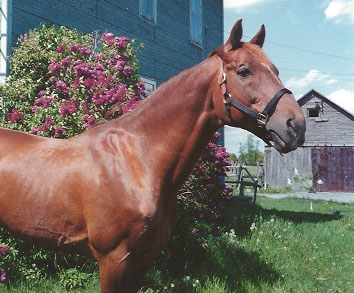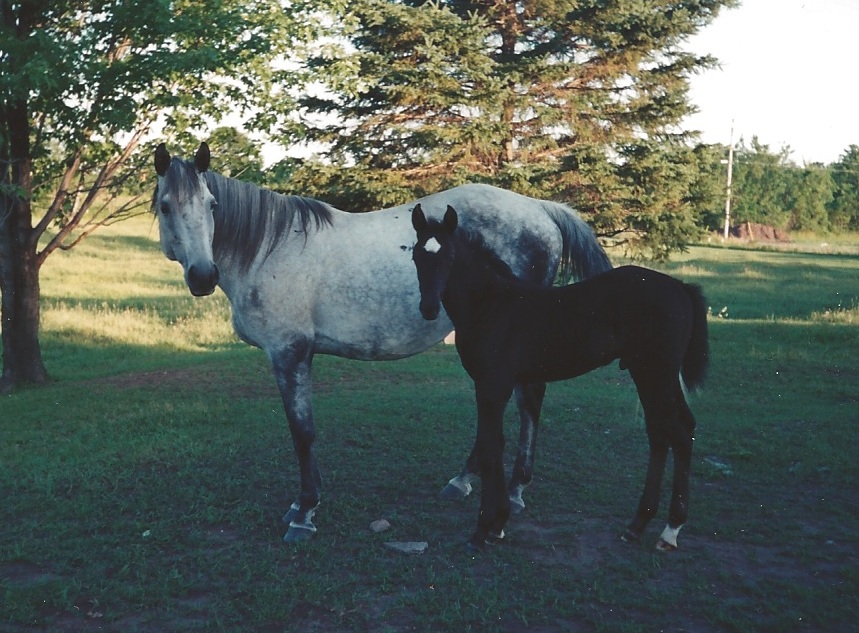 Beau Dacious
Skye's brother Beau competed to CCI* in 3 day eventing. He is out of La Soirée, by Skye's sire's sire Wotan II.
Follow the link to Robyn Townsend's site to read more about Beau.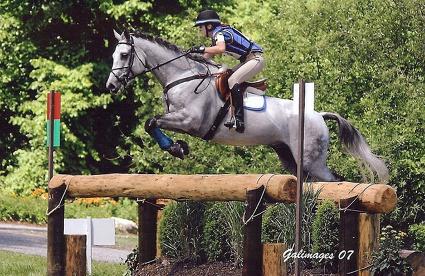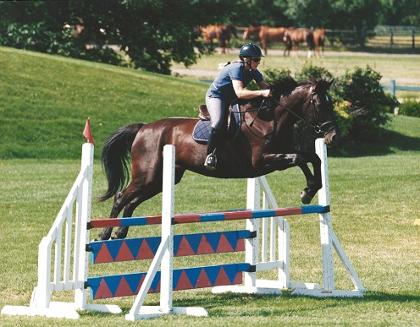 Dunwaitin's Mood Indigo (aka) Indy
"Indy" (daughter of De Juggler out of Dunwaitin's Diana/sister of Skye) carried me over a multitude of Trillium Jumper courses and Combined Training Events in the Ottawa and Kingston areas. She had her father's fabulous long smooth strides and absolute joy in jumping. Her sweet temper and beautiful face will be sorely missed, and always remembered.
In Memory of a truly great heart! June 1990 to October 2009
Family Members in the Spotlight
I was pleased to read the first article in the CSHA magazine. It highlights many of Skye's progenitors. From the Magazine of the Canadian Sport Horse Association, Fall 2005
_______________________________________________
The second is an excerpt from an article pertaining to Ruderpest - Ruderpest was a son of Easy Moniker, who is Skye's dam's sire ie. Skye's grandsire. Easy was owned by Willie, Maria and Tiny Meyering and stood at Wilmarney Farm below Cambden East, ON.
One of the greatest Canadian 3-day-eventers of all time Nick Holmes-Smith, a senior member of the Canadian Equestrian Team, has represented Canada on the 1980,and 1988 Olympic teams and the 1982 and 1990 World Championship Games. With Ruderpest, his grey Canadian-bred Thoroughbred, Nick was the individual and team gold medalist at the 1991 Pan American Championships in Chatsworth, GA. Excerpt of article from Eventing Nation