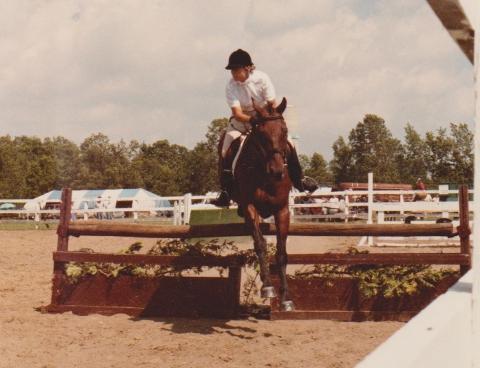 Since moving from Quebec in 1982 I have been very fortunate to meet and become friends with a number of true horsemen and women in this area. Wendy McLauglan falls into the category of true Horsewomen and a dedicated individual.
She has personally trained two horses for me and I have taken lessons with Wendy for many years. She trained a Quarter Horse mare that I competed successfully on the Eastern Ontario Quarter Horse Association Circuit. She also did a fantastic job starting an older Arabian gelding that I plan to compete in the Short Course competitions in 2014.
Many people I know have had the same wonderful experiences having horses trained by Wendy or taking lessons from Wendy. Whether it is starting young horses or bringing young riders along, developing horses into accomplished show or pleasure mounts her attention to detail, skill in training and inspiring horsemen and women is wonderful to see.
I offer this letter of recommendation without hesitation and continue to recommend Wendy to any one that is looking for an experienced, dedicated and knowledgeable Trainer and Coach.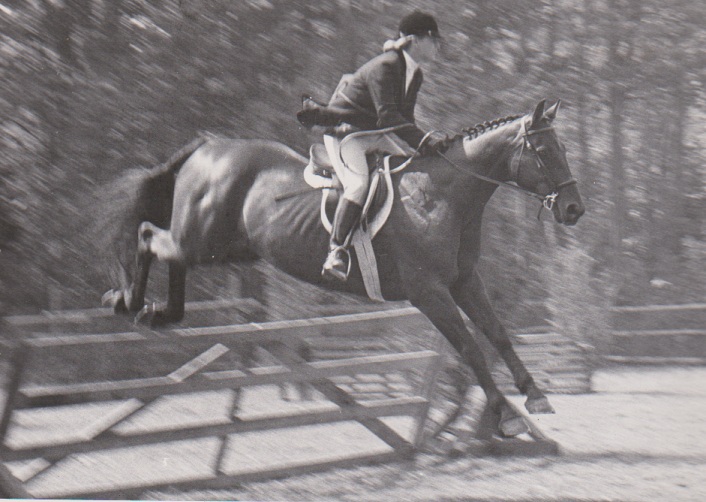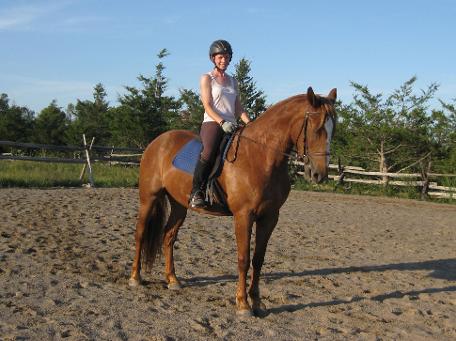 When my two horses and I arrived at The Windswept Equestrian, I was just recovering from a riding injury – a concussion and three broken ribs. I had flown off of my mare Ojira, who was of course unscathed, and indignant that "I" had changed "her" life. So I also considered bringing my gelding Job, who was at the time (I thought) simply a buddy for Ojira. I had been starting both youngsters prior to my injury. Job was a gentle and willing, but still very much an immature giant. Ojira had exploded like fireworks beneath me. Both horses had never been off the farm much less out of the paddock I worked them in. They needed some worldliness and I needed support.
(pic of Laura and Job)
I knew The Windswept Equestrian was the place for us as soon as I arrived. Wendy was very knowledgeable and sensitive to my experience. She was, and continues to be, an insightful and dedicated instructor of both horse and rider. Her place offered my horses freedom to roam and graze with all the comforts and care of a reputable stable. The atmosphere was relaxed even though the comings and goings of lessons and boarders was busy. Everyone I met was very welcoming and friendly, and some have proven to be long term support systems.
I am without any doubt very pleased with the progress that both horses made. By the time I was healed and ready to take them home, I had been riding Job independently and alongside other horses of various levels at walk, trot and canter, trailer loading was a breeze, and I was feeling confident of the relationship Wendy had helped us build. Ojira had overcome countless behaviour obstacles, allowed Wendy to sit on her back without exploding and learned to ground drive with grace and ease. The skills they left with resonate deeply within them still, which I feel is a true testament to the quality of their training.