Riding Lessons


Clear your mind ~ free your spirit ~ escape the everyday

Whether you would like to begin a new adventure, recapture an old dream, or polish a much-loved skill, The Windswept Equestrian offers you help, encouragement and training. We invite you to take the opportunity to enjoy well-schooled horses, experienced instruction, great healthy fun, nature and being in the fresh air. You can realize new facets of your own potential regardless of your age or experience.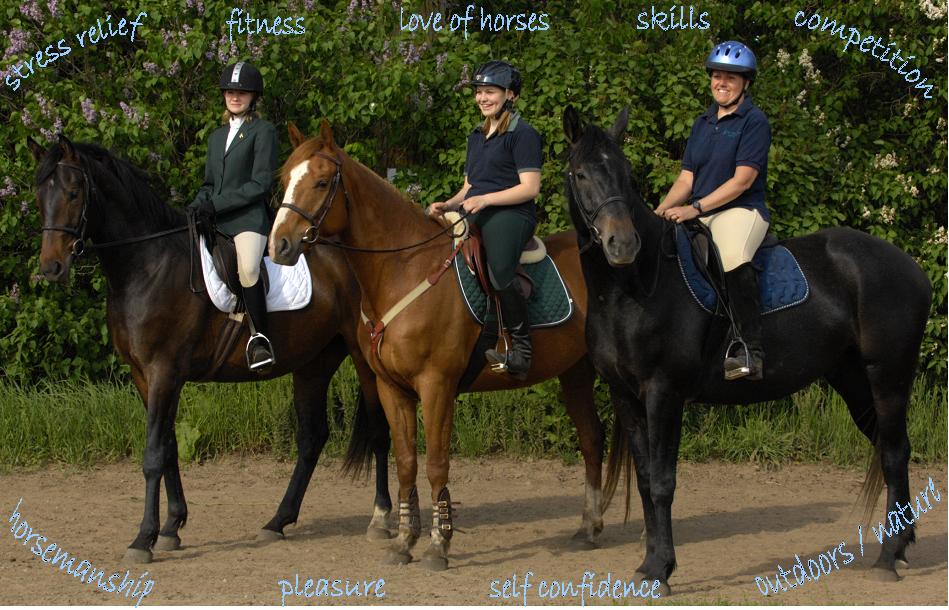 Ride for recreation or develop yourself as a competitor in dressage, hunter/jumper or combined training.
Build your self-confidence as you learn greater skills and trust in your horse.
Improve your fitness as you increase strength, flexibility, coordination, suppleness and stamina.
Learn to understand, care for and befriend a horse.
Discover the joys of learning to communicate and work in effective partnership with another creature.
You will find opportunities to gain new insights into the world around us and to apply some of life's most significant lessons.

Big expectations? To be honest, I've only scratched the surface of the many benefits of being involved with horses, whether you're 7 or 70. I speak from personal and ongoing experience. I would be happy to hear from you about lessons for your child or yourself.
NOTE: Because safety must be a priority in horsemanship as in every sport all The Windswept riders are
required to wear appropriate boots with a low heel and an ASTM approved riding helmet.
The Windswept Riders at the QSLB Show at Peveril Farm in 2010

Sheri Athena Brooke Carmin Hazel Tracey
riding Charlie riding Isaac riding Joseph riding Patience riding Minstrel riding Wings