All our horses raised at The Windswept Equestrian, have been professionally trained by Wendy McLaughlan; have excellent stable manners; are accustomed to children and dogs; are fully schooled to the lunge and side reins; are experienced working in a busy ring or alone; and are regularly trimmed/shod, vaccinated and wormed.
Please contact Wendy (613-377-6676) for an appointment to view horses for sale or to lease. Siblings and Sire are competing and also available to view at the farm.

Juggle the Stars (aka) "Joseph"
2006 - 16h 2" Mahogany Bay Gelding
Canadian Sport Horse x Thoroughbred
Joseph is brilliant, with tremendous eventing potential. His temperament is kind and willing. His gaits are smooth and generous. He is sensible, very athletic and showing great talent over fences.
Away from home, Joseph is quickly relaxed, bright and willing.
(Sire) Juggle the Moon --- (Dam) "Pete" (TB)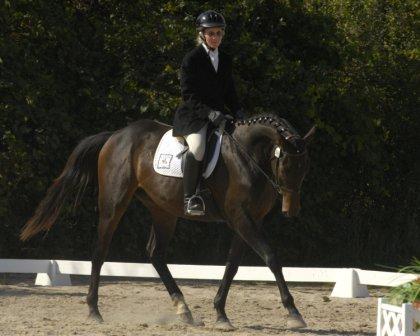 * * SOLD * *
Juggling Rainbows (aka) "Rain"
2009 - should finish 16h 1 or 2 Black Gelding
Canadian Sport Horse x Thoroughbred
This is a wonderful horse! Rain is a joy to ride and very easy to fall in love with. He has a lovely fluid movement, natural balance and rhythm. His rider has had to end their lease so he is available to you for purchase or lease. He has been to his first shows and is starting over fences.
I can't imagine an equestrian discipline he couldn't excell at.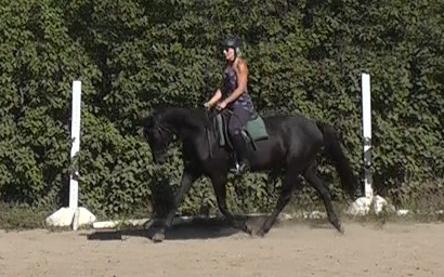 * * SOLD * *
Juggle Lightly (aka) "Serenity"
2008 - Chestnut Mare (should finish 16h)
Canadian Sport Horse x Thoroughbred
* * SOLD * *
Windswept Stars (aka) "Caleb"
2010 -Steel Grey Gelding
Canadian Sport Horse x Thoroughbred
Steel grey gelding (almost silver). Caleb is a very attractive, youngster with a natural "long and low hunter frame". He lunges and ground drives and has started under saddle. He also looks great in western tack. He has a mellow, friendly personality and is waiting for the right person to bond with.
(Sire) Juggle the Moon --- (Dam) Royal Mahogany (TB)